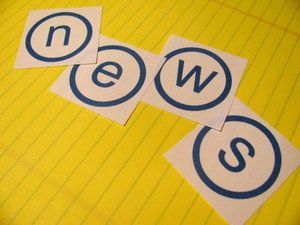 For the Media
For press related inquiries about the Tarrant Literacy Coalition, the Corporate Spelling Bee, or any of our other events, please contact Wes Young at (817) 870-0082 (office) or (972) 746-1877 (cell).
News and Announcements
The Dollar General Literacy Foundation recently awarded Tarrant Literacy Coalition a $5,500 grant to support adult literacy through its LEARN for Life program.  This local grant is part of the Dollar General Literacy Foundation's recent award of $10.5 million donations to support summer, family, and adult literacy programs, representing the organization's largest one-day grant donation in its 28-year history.
We are very pleased to announce that The Alcon Foundation has just contributed $10,000 to support our work with adult literacy programs. These funds will further our mission of improving the quality and increasing the quantity of adult literacy services in Tarrant County and surrounding areas. We love working with everyone at Alcon and are very grateful for their investment in our community!