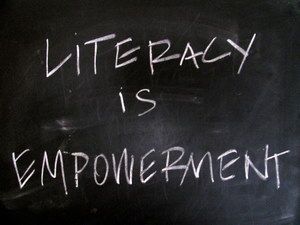 Raising Awareness of Low Literacy
As the proverb goes, "Give a man a fish and you feed him for a day. Teach a man to fish and you feed him for a lifetime." Though it may seem cliché, the lesson still applies-- education is a powerful tool for job readiness, healthy living, and financial stability.
However, the truth is that adult low literacy is a hidden issue. It is often unseen, unheard, and unknown. But still, 1/5th of all Tarrant County adults cannot pass basic literacy tests. That is why we are working to increase public awareness of the extraordinary value of an education and the necessity to promote a literate society - to let you, city council members, business leaders, and elected officials know that this is an important issue affecting us all. Contact your elected officials to let them know this issue is important to you.
---
"Literacy arouses hopes, not only in society as a whole but also in the individual who is striving for fulfillment, happiness and personal benefit by learning how to read and write."
-UNESCO Institute for Education.
---
Empowering Role of Literacy
Learning is a life-long process that removes barriers. This is often a new idea for adult learners. Teachers in our community often speak of a new mindset for adults who have long struggled with poor reading skills, with the inability to speak and understand English or calculate simple math problems. When an adult first realizes that he or she has the ability to succeed in class, after struggling for many years in school or at work, a spirit of empowerment is born.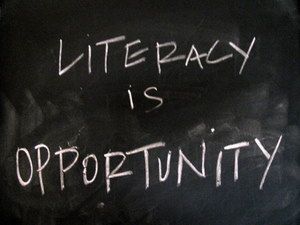 ---
---
Celebrating Literacy
Tarrant Literacy Coalition is a proud member of ProLiteracy and participates in awareness activities to promote literacy and demonstrate our commitment to providing education for adults. Each year, on Septemeber 8th, the Coalition joins individuals, organizations, and countries to celebrate International Literacy Day. Declared by the United Nations Educational, Scientific, and Cultural Organization (UNESCO), International Literacy Day is a wonderful way to recognize the importance and impact literacy has on all of our lives.
---
"An investment in knowledge always pays the best interest."
-Benjamin Franklin