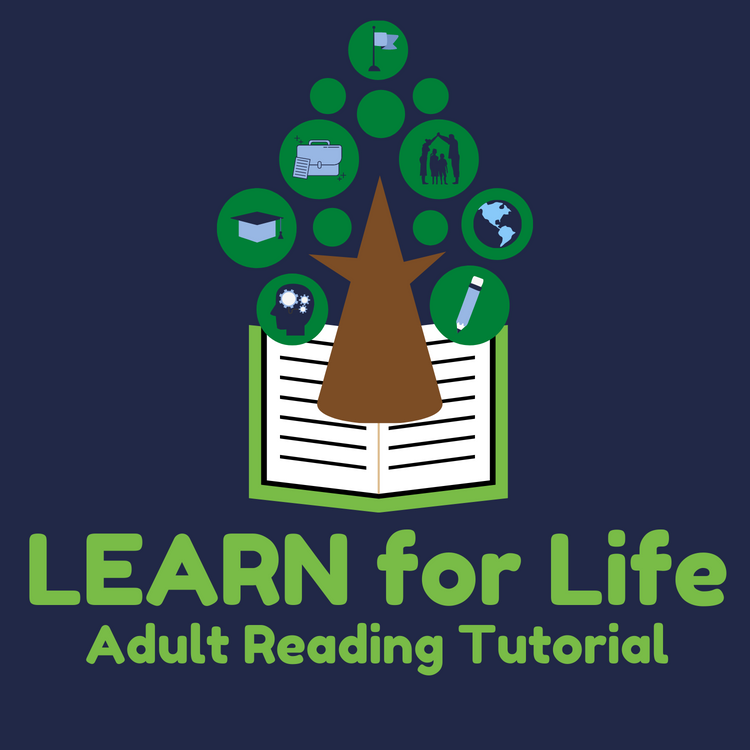 Fort Worth, TX – June 1, 2021 – The Dollar General Literacy Foundation recently awarded Tarrant Literacy Coalition a $5,500 grant to support adult literacy through its LEARN for Life program.  This local grant is part of the Dollar General Literacy Foundation's recent award of $10.5 million donations to support summer, family, and adult literacy programs, representing the organization's largest one-day grant donation in its 28-year history.
"If there is one thing the pandemic has highlighted, it is that our community is looking for the kind of stability that education and life skills provide," said Wes Young, Executive Director of Tarrant Literacy Coalition. "Part of providing that stability is being able to bring services to all members of the community, and that includes low-level readers that are not currently equipped to succeed in a high school equivalency (HSE) test preparation or career training program. LEARN for Life is where we bridge that gap in our community's programming."
Tarrant Literacy Coalition has been serving Fort Worth and the sounding communities since 2009 when several years of research in Tarrant County revealed that low adult literacy was a significant contributing factor to a wide range of challenging issues in the community.  Leaders from business, education, healthcare, law enforcement, social services, and the faith community collaborated with the United Way of Tarrant County and the Rotary Club of Fort Worth to raise funds to establish the Coalition.  The mission of the Coalition is to empower adult learners and those who teach them with high-quality literacy services and resources so businesses can hire, people can work, and families can thrive.  Today, the Tarrant Literacy Coalition provides direct services to adults in our LEARN for Life program, a volunteer-led one-on-one reading tutorial program that helps individuals who struggle with basic reading skills and lifts them up to smoothly transition into an HSE or workplace certification program. TLC also offers information and referral services to thousands of students with its Adult Education and Literacy Call Center and delivers more than two thousand hours of training and technical support each year to literacy volunteers and adult education instructors who work in the community, faith-based, and state-funded programs in Tarrant County and surrounding areas.  The Coalition is funded by contributions from individuals, businesses, organizations, foundations, and the United Way. For more information about Tarrant Literacy Coalition, log on to www.tarrantlit.org.
"For nearly 30 years, the Dollar General Literacy Foundation has been proud to invest in literacy and education programs in our hometown communities," said Denine Torr, executive director of the Dollar General Literacy Foundation. "The recent and significant shifts in the educational landscape have made the Foundation's mission more critically important. As we work to create access to high-quality instruction for all individuals, we share our gratitude for the educators who are working to uplift and empower others. We hope these funds will have a meaningful impact on students and teachers across the country and look forward to seeing the positive impact they have on learners."
The Dollar General Literacy Foundation supports organizations that increase access to educational programming, stimulate and enable innovation in the delivery of educational instruction and inspire a love of reading. Each year, the Dollar General Literacy Foundation awards funds to nonprofit organizations, schools, and libraries within a 15-mile radius of a Dollar General store or distribution center to support adult, family, summer, and youth literacy programs.  The Foundation also offers a student referral program for individuals interested in learning how to read, speak English, or prepare for the high school equivalency exam.  Referrals to a local organization that provides free literacy services are available online here or through referral cards found in the Learn to Read brochures that are available at the cash register of every Dollar General store.
About the Dollar General Literacy Foundation
The Dollar General Literacy Foundation is proud to support initiatives that help others improve their lives through literacy and education. Since 1993, the Foundation has awarded more than $197 million in grants, helping more than 14 million individuals take their first steps toward literacy, a general education diploma, or English proficiency. Cal Turner, Jr. founded the Dollar General Literacy Foundation to honor his grandfather and Dollar General's co-founder, J.L. Turner, who was functionally illiterate having dropped out of school in the third grade to support his family. The Foundation aims to provide support to schools, libraries, and nonprofit organizations that seek to improve adult, summer, youth, and family literacy initiatives.  To learn more about the Dollar General Literacy Foundation, visit www.dgliteracy.org.