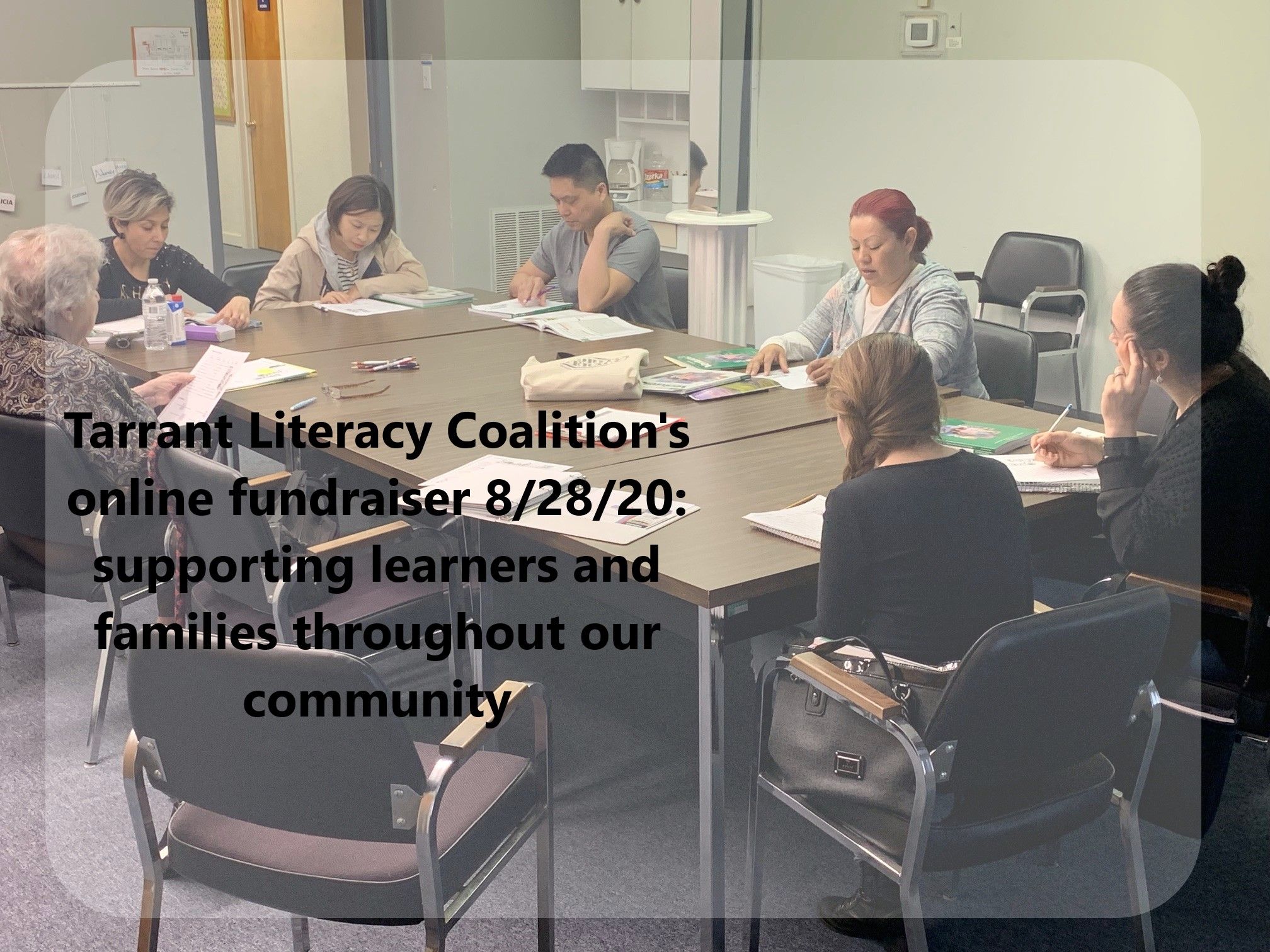 Save the Date: August 28th, 2020
This year has already seen many personal, professional, educational, and cultural challenges that have affected every member of our Tarrant County community.  One undeniable truth, and one that has been brought to the fore, is that education is critical to family stability. Through our past communications, you know about Tarrant Literacy Coalition's work in our growing community. Every year we raise money to support adults who are working hard to improve their English language skills, study for the High School Equivalency test, learn to read and write at a higher level, prepare for the US Citizenship Exam or studying to earn a certificate in a skilled, high demand career field. B.B. King said, "The beautiful thing about learning is nobody can take it away from you," and we have seen that, through quality education, the cycle of poverty can end for these adults and their families.
TLC has held an annual fundraiser every April that featured corporate sponsors and guests competing in a spelling bee in support of every adult learner in Tarrant County. This year, for the public's safety and to comply with social distancing recommendations and limited gatherings, we have had to forego our annual Spellabration and pivot to an online raffle and auction, with proceeds going to empower adult learners and those who teach them with resources, tools and classes that can help them navigate the changing digital environment.
There will be additional details posted here in the coming weeks, so stay tuned! We certainly hope you'll be able to join us for a new, exciting and still competitive event hosted by your friends at the Tarrant Literacy Coalition!