First Friday Forum: Working with "Those People": Does Implicit Bias Influence Our Teaching Without Us Realizing It?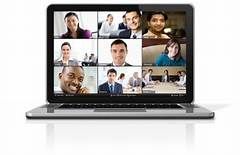 We all have biases, whether we want to admit it or not. In this month's Forum, join Steven Reid, Program Manager for Literacy Volunteers Charlottesville/Albemarle in Charlottesville, Virginia, as he leads a discussion on how the things we do and say are perceived by the people we serve by looking at implicit biases based on race, religion, culture, national origin, immigration status, gender identity, and sexual orientation. Steven will lead participants through a series of reflective activities and engaging conversation. By addressing how to create a safe and comfortable learning environment for our students, we can improve the learning outcomes of our students. You DON'T want to miss this thought-provoking session that will greatly improve your adult education classrooms, workplaces, and everyday interactions.
As always, the forum is free, and teachers requiring Professional Development will receive a certificate of participation (PAL).
Join us!