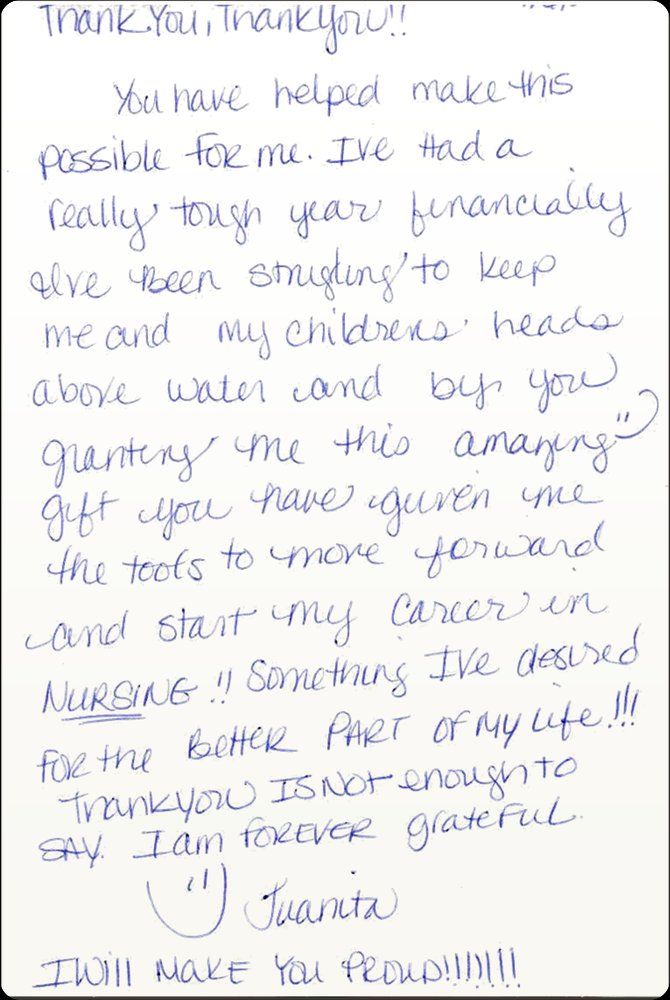 This is a note that came to us earlier this week. Juanita received assistance from the Tarrant Literacy Coalition to take the GED exam.
When you contribute to the Coalition, you help us open the door to opportunity for students just like Juanita - all over our community.
Today is North Texas Giving Day, and every contribution we receive today will be multiplied through matching funds from the Communities Foundation of Texas.
Please, log on now to https://northtexasgiving.s3.amazonaws.com/npo263821487.html and make your contribution - or call our office and make a contribution over the telephone. Help us help others who want to make a better life for themselves and their families. (817) 870-0082 or (817) 917-5485
Also, check out our Facebook page throughout the day for Giving Day updates. http://www.facebook.com/tarrantliteracy